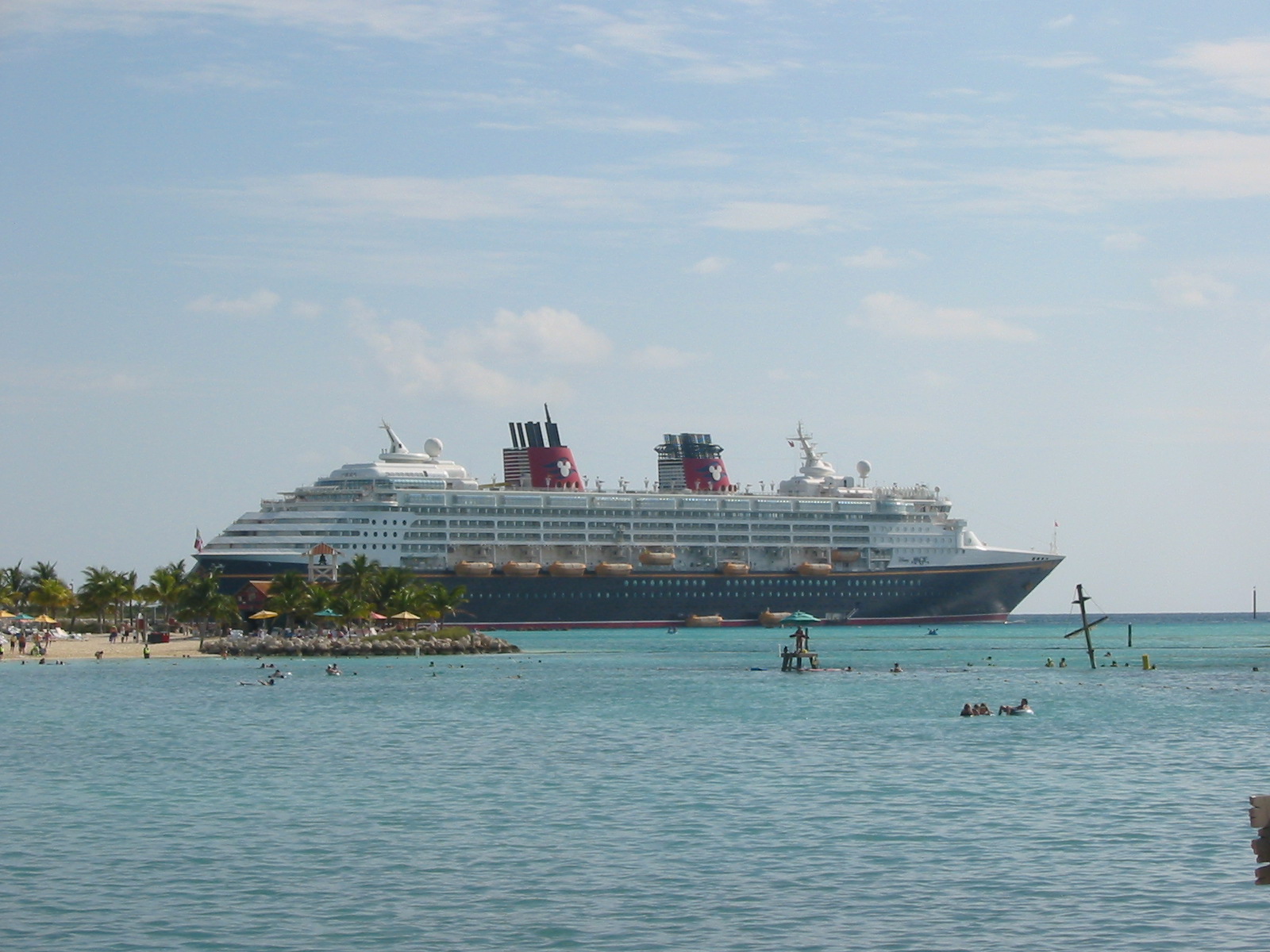 The disneycruise discussion list is a list to talk about the different destinations and ships of the Disney Cruise Line. Click here to subscribe.
This list is not affiliated in any way with the Walt Disney Company.
Listed below are some comments from list members on how this list has enhanced their Disney Cruise vacations.
"We saved hundreds of dollars on drinks on our cruise from the tip we received on the list regarding the ability to bring our own alcohol/soda on board. 13 of us cruised over Thanksgiving and we had our own cocktail parties on our decks versus paying cruise ship prices for each drink."
"You gain the experiences of all who have traveled before you. Our first cruise was a few short years ago and tidbits learned from other cruisers have proven invaluable and made for a much nicer trip for a bunch of newbies! As second time cruisers in March, we still look to the experiences of others in order to maximize our enjoyment.

For example, we discovered that a closet door shoe bag can be used as a toiletries, cosmetics, medication storage unit when hanging on the bathroom door of the cabin (a real space saver). A small portable fan can be used as a white noise device to help with any hallway noise if too close to an elevator. We learned about the shopping opportunities that awaited us on the Eastern cruise. I'm still trying to comprehend out how much I saved on my liquor purchases on St. Thomas (eg. $9.00 for a liter of Kaluha versus $28.00 at home)

Information like what can be found in this list is invaluable ;-)"
"I found out about making reservations at the Spa and Palo's (on the Disney Cruise) as soon as we got on the ship. And about the jogging deck. And about how the children's clubs worked.

What I liked the most was the support and encouragement, and feeling like I knew something of what I was getting into. I'm the type that likes to know all about my upcoming experience so I can spend my time enjoying it (instead of having to figure it out and then being about to emjoy it)."
"I learned that if an excursion is full through your cruise line, check it out with the
owner of the excursion or elsewhere."
"Tim asked a question of the week about parasailing. I enjoyed reading the responses. I just got off the phone from booking parasailing for my dh and I on our May 1st Eastern Caribbean Cruise, and it will be our first time parasailing."